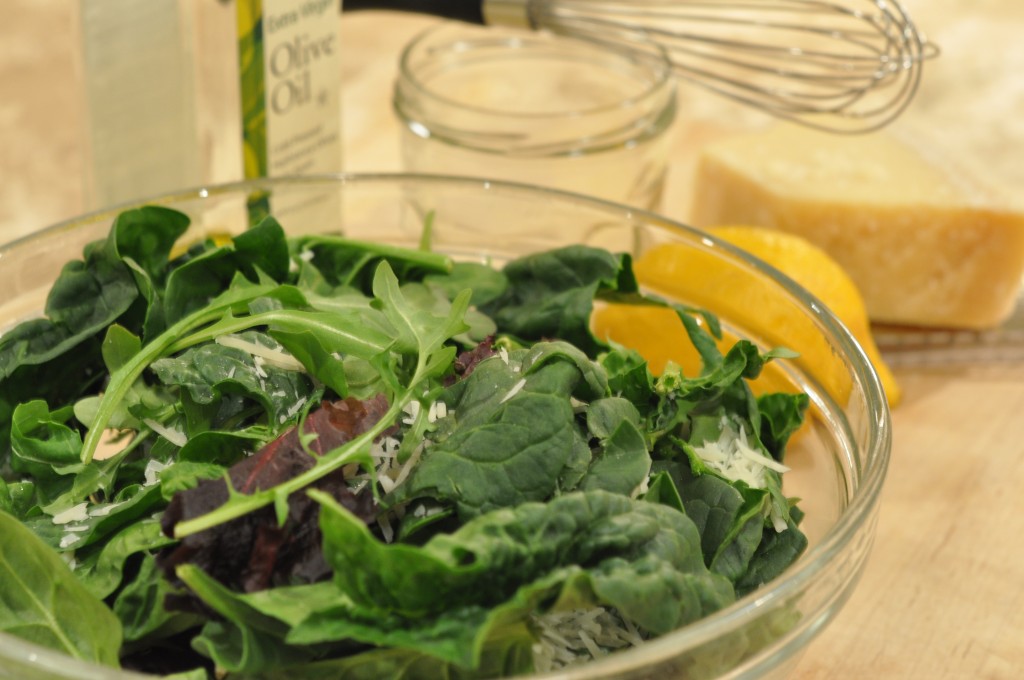 Love this recipe from CSA basketeer and cooking master Kristin Schell, of The Schell Cafe
4-6 cups fresh spinach
1⁄4 cup toasted pine nuts
2 tbs fresh lemon juice (appx one lemon)
4 – 5 tbs extra virgin olive oil *
1⁄2 cup grated parmesan cheese
salt & pepper to taste
Squeeze the lemon into the bottom of a large serving bowl. Add olive oil and wisk until emulsified. Taste and add more lemon or olive oil to taste. Add salt and pepper.
Gently tear spinach and add to the bowl. Top with toasted pine nuts and grated parmesan cheese. Toss and serve.
*The general rule of thumb for making a vinaigrette is a ratio of 3:1. 3 parts oil to 1 part vinegar, in this case lemon juice. I like this dressing lemony, so I use a more equal ratio.